How To Rip DVDs
by Kevin Wilson
10/6/2019
Required Stuff
A computer with a DVD drive for ripping DVDs, or a Blu-ray drive for ripping Blu-rays
Handbrake program (free)
libdvdcss-2.dll file (free)
Steps
First, download and install the Handbrake program here: https://handbrake.fr/downloads.php.
Download the libdvdcss-2.dll file here: libdvdcss-2.dll. Move (cut or copy) the libdvdcss-2.dll file into your Handbrake folder (the folder where you installed Handbrake, probably "C:\Program Files\HandBrake").
Using Handbrake
Start the Handbrake program. There's a few ways to start ripping your DVD: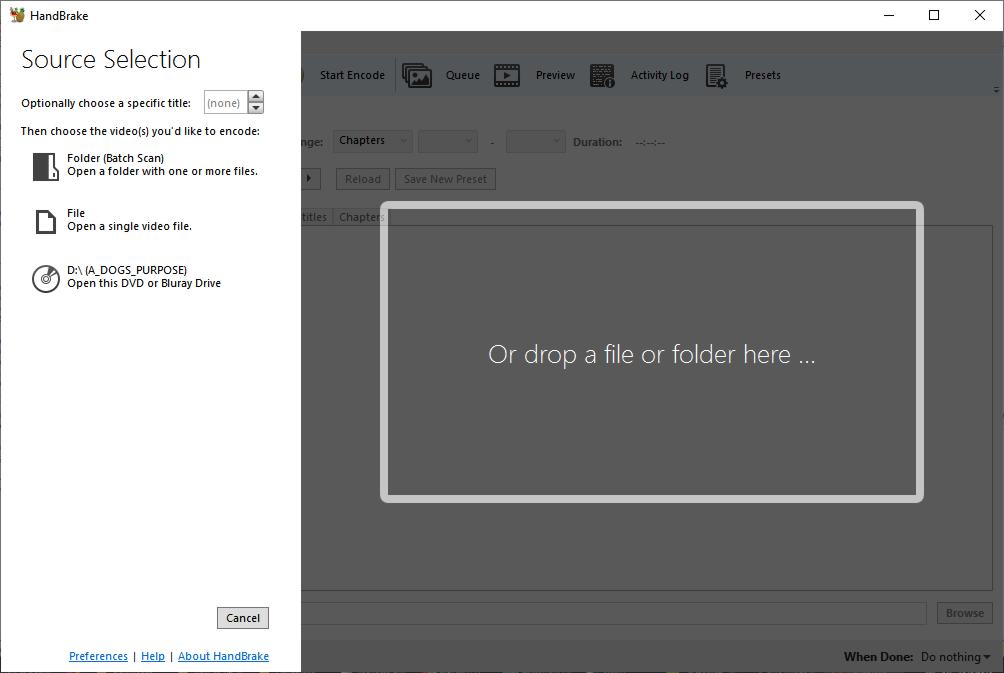 Under "Source Selection", select your DVD drive.
Open a File Explorer window (Windows key + E). Resize and position the Handbrake window and the File Explorer window so you can drag your DVD drive into the Handbrake window (where it says "drop a file or folder here").
In the Handbrake menu, select File -> Open Source (or click the Open Source button). Select your DVD drive.
After selecting the DVD drive, Handbrake will scan the DVD.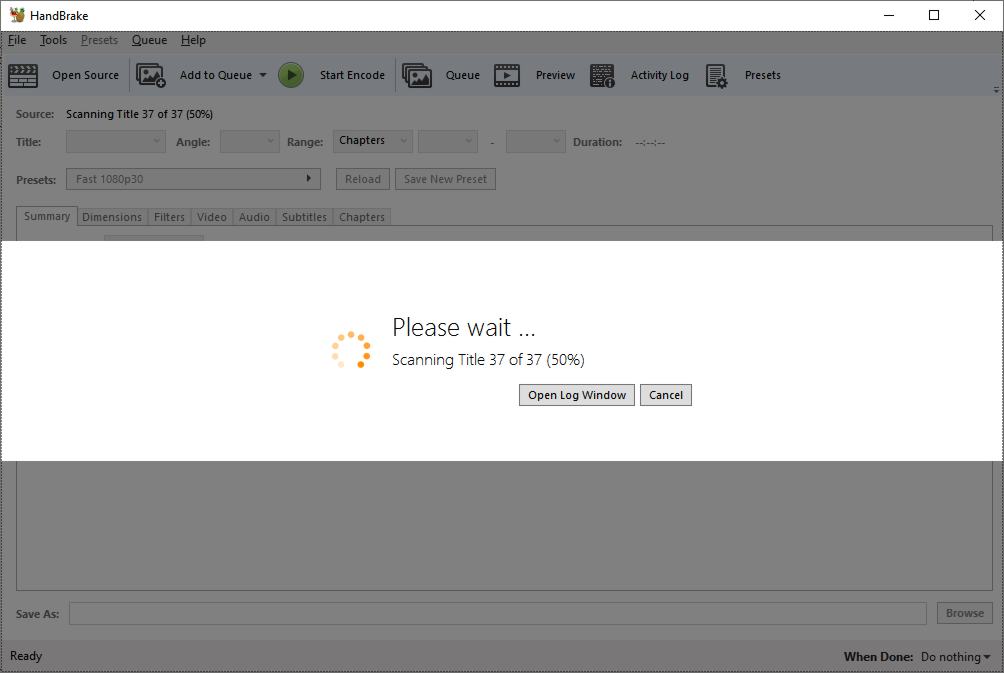 After the DVD has been scanned, you'll be presented with the main window. The default options and settings are usually fine. I recommend choosing the "Fast 1080p30" preset (if it's not already selected). You'll need to choose your desired output directory (next to "Save As:"). Make sure the "Duration" is the length of the movie. If not, select a different "Title" that matches the length of the movie.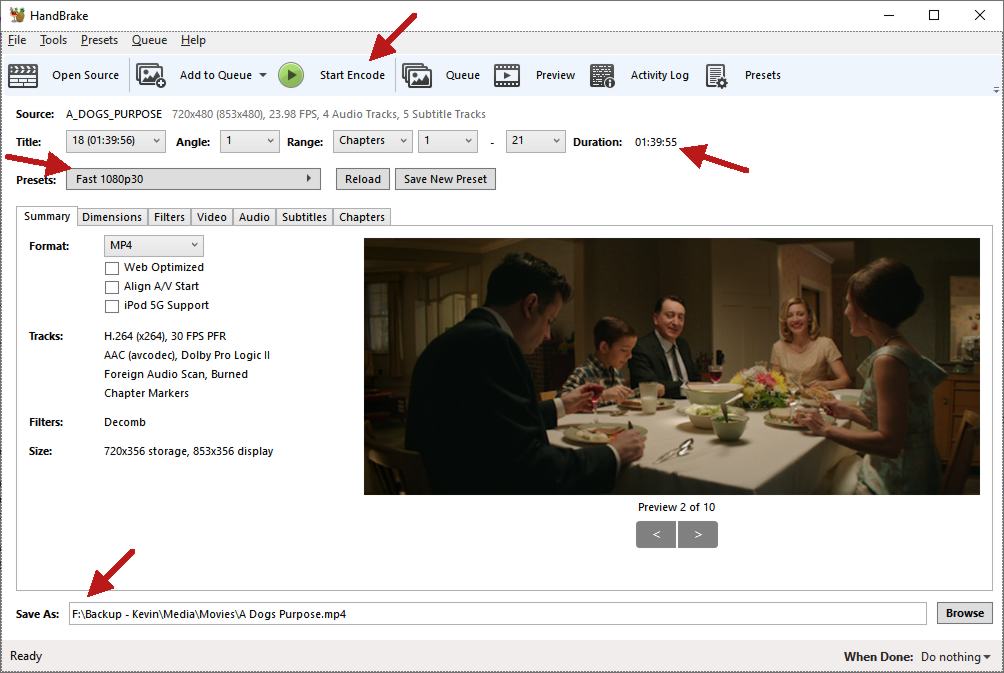 When you're ready, click the "Start Encode" button. Depending on the speed of your computer, the process could take a couple hours.
For a bit more detailed explanation please visit this link: https://www.howtogeek.com/102886/how-to-decrypt-dvds-with-hardbrake-so-you-can-rip-them/
Disclaimer - I don't advocate breaking copyright laws.